Kristen Donlinger
REALTOR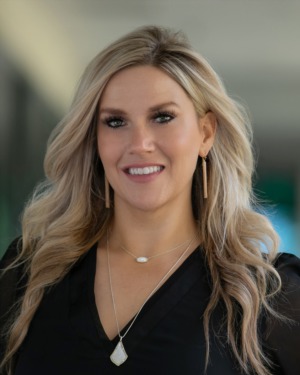 Kristen Donlinger has built her entire professional life around helping people. Having worked in different capacities and fields throughout the years, Kristen always knew that her path would lead her to real estate one day, and it has become the most natural and fulfilling vocation she's ever had.
Kristen's bachelor's degree in business management has allowed her to navigate multiple industries throughout her career. She has worked as an admissions counselor at several colleges and universities and as a healthcare recruiter. All of her roles have helped satisfy her passion for serving others.
Kristen first became interested in real estate as a child when she went house hunting with her parents. This is the industry in which she feels she belongs, and she finds helping her clients achieve the purchase or sale of a home truly gratifying. The personal happiness it gives them is what's most important to her, as well as the security and growth it provides them and their families.
Outside of work, Kristen remains plenty busy with her husband, Ty, two daughters, Lola and Lexi, and French bulldog, Smoothie. She loves to engage in some friendly sports-fan rivalry with her husband, and she looks forward to getting involved with her daughters' sports when they're older. Kristen fulfills her passion for helping others in her personal life as well. She has volunteered for several nonprofits that care for women and children, including thrift stores that donate profits to help those escaping domestic abuse and an organization that assists foster children.